UP COMING EVENTS AND PROGRAMS FOR 2022
Watch for new upcoming events for the 2022 calendar year!! We are looking forward to an exciting year!!!
Book Club
The Book Club meets once a month on the 3rd Thursday in the Annex of the Blue Mound Memorial Library at 6:30.  Books to be discussed are selected by the group.  Refreshments are also served. Come join us, you'll be glad you did.
Medicare Questions and Answers with Tom Gallion
Mark your calendars for October 6th 2022 @ 6:30 pm to hear and talk to Mr. Tom Gallon of Hokaday Insurance.  Mr. Gallion is an Insurance agent specializing in Medicare coverage for 65 and over citizens.  This is a free event so we hope to see you here.
Pumpkin Craft Event October 15th
Saturday October 15th the Blue Mound Library will be hosting Ms. Kathy Graven, Member Engagement Coordinator for the Girl Scouts of Central Illinois.  She will be here at our Library to lead the children in a pumpkin craft event!!  This event will start at 10:00 and finish at 11:00 a.m.  This is a free event with all crafts and supply items to be provided.  We are looking forward to having your children attend to help kick off the holiday season.
An Event for the Ladies!!!!!
Ladies, don't forget to mark your calendar for November 10th,2022 at 6:00 pm when we will be having "Next of Kiln" in which we will be creating a Reindeer Themed plate.  This will be hosted by Jennifer Fisher, Owner of Next of Kiln located in Mt. Zion. The following image is an example of the Christmas plate to be completed on this evening.  The cost is $ 12.00 per person which includes all supplies needed to complete this Christmas project.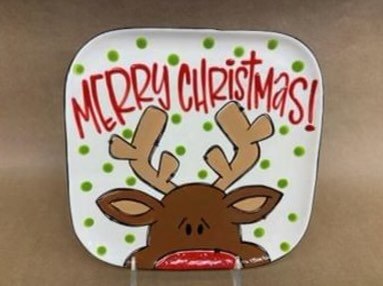 Lego Club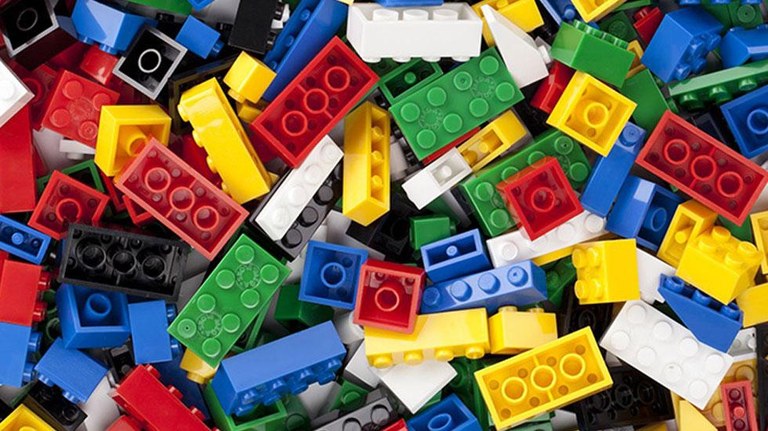 We will be having a Lego Club event on November 19th, 2022 starting at 10:00 till 11:00 a.m., here at the Library. Kids can come and build Lego characters and buildings using their imagination to create wonderful structures which will will display in our glass cabinet at the front of the building. Please come November 19th to enjoy some time with Legos. This is a free event.
___________________________________________________
Spring 2022 Story Time Dates
Sept. 29th
Oct. 5
Oct. 12
Oct. 19
Oct. 26
Nov. 2
Nov. 9
Nov. 16
__________________________________________________
__________________________________________
Santa is coming Saturday, December 3th 2022, from 9:30 to 12:00.  Gifts from Santa will be given. Milk and Cookies will be served to all and their will be crafts to make with all the children.
Mark your calendars for this annual event!!
_________________
There are currently no items in this folder.