Welcome to the Blue Mound Memorial Library
http://search.illinoisheartland.org/default.aspx?ctx=373.1033.0.0.1CONTACT US VIA EMAIL!!! You now have the option to email the library staff at the Blue Mound Library. Our email is:
*******************************************
Goodie Walk/Vendor Day
The Blue Mound Memorial Library will be hosting a goodie walk on Saturday, December 13, from 9-12. Stop in the library to purchase candies and cookies by the pound. While you are here, stay and visit our vendors on sight for the day. We will have Brenda Brown with Fun Stuff, purses, jewelry, scarves, bages; Jane Long with Watkins Products; Megan Hunsley and Jayme Mizeur with Tiamo Candle Co.; Jan Bandy with watches and bracelets; Terry Holmgren with Stamping Up; Jodi True with 31 Bags; Kathy Brownlee with her crafts and more; and Tiffany Childers and Shari Dagg with Scentsy.

I want to apologize to Tiffany and Shari for leaving them out of the Blue Mound Leader article.
Santa visited the Blue Mound Library!!
Santa was at the Library on Saturday December 6, 2014. The children brought their Christmas wish lists to share with Santa. We also had crafts, cookies and hot chocolate for the families.
I would like to say a big thank you to all the extra volunteers I needed this year to make this day a success. Thanks to on and all. Merry Christmas!
Family Reading Night
The Blue Mound Memorial Library will be hosting a family reading night story time on December 18, 2014 from 7-8pm. Bring the little ones in their pajamas for the reading of "Twas the Night Before Christmas." They will be ready for bed time when you get home. We will have snacks and hot cocoa after the story. All members of the family are welcome. The older children will enjoy the family time also. Bring a blanket if you wish to sit on in the library annex room.
Story time is moving back to Wednesday Mornings!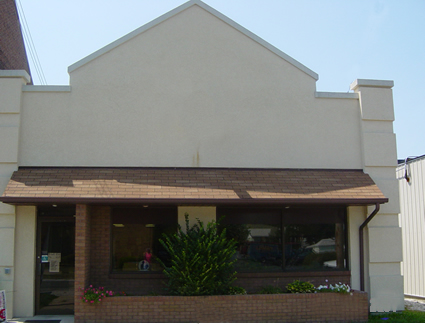 Advanced Search | Your Account

Resources - Work and research from the office or from home, anytime:
---
Whats going on?
- Check out the calendar anytime
---
Have a Question?


Ask your local librarian or try Ask?Away, Illinois' statewide live-chat reference service.

Looking for Something?



FirstSearch is an online service that gives users access to a rich collection of reference databases. (Please contact your local library for login information.)
---